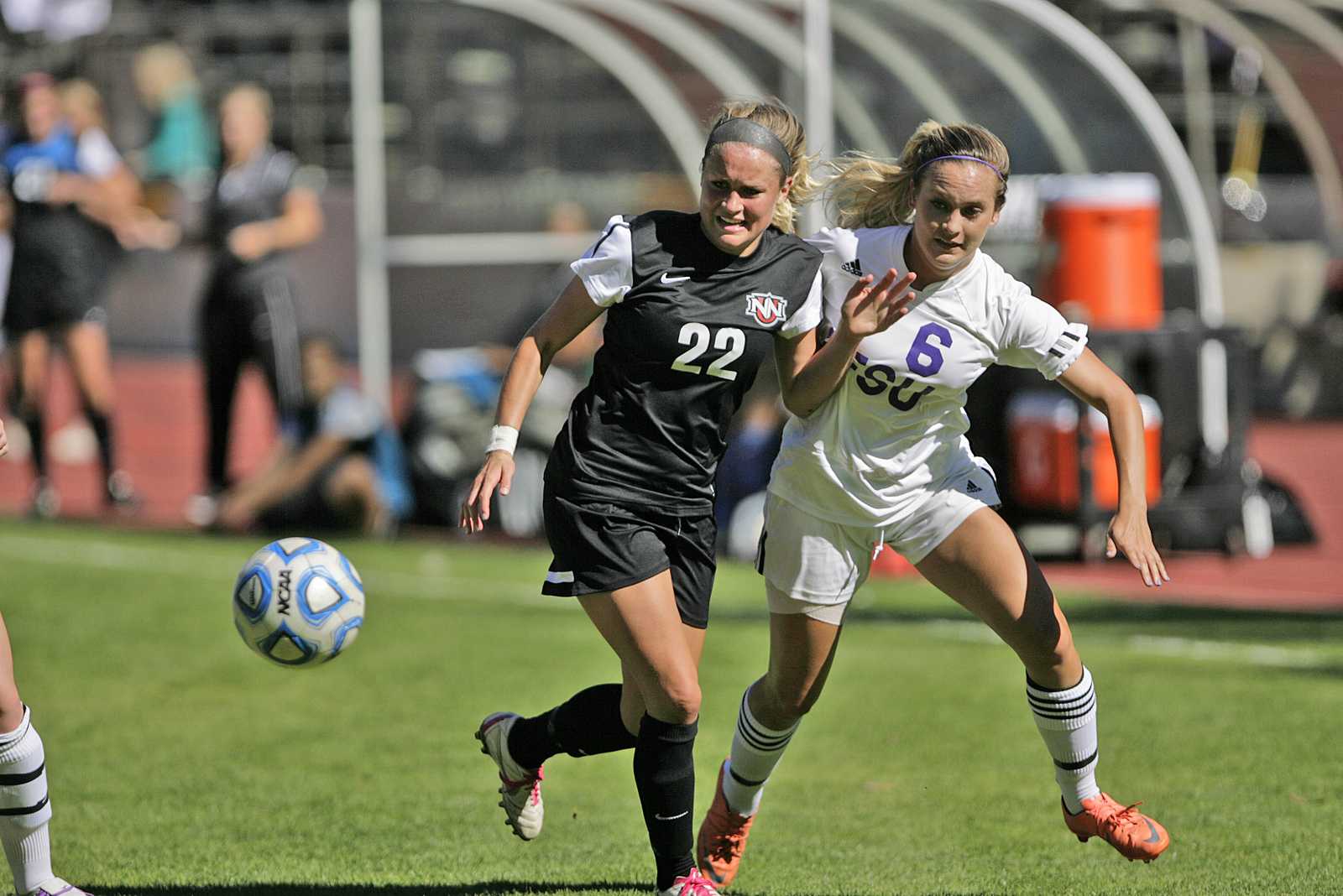 It looked as if the Gators let a winning opportunity slip through their fingers at the end of regulation time, but with a well-timed run to the goal one minute into overtime, that all changed.
Gators forward Justine Hernandez got behind the Northwest Nazarene University defense and drilled the ball past the keeper for the game winning goal to start the SF State women's soccer season off with a 1-0 win over the Crusaders Thursday, Sept. 5, at Cox Stadium. It's a strong start for Hernandez, recording her first career golden goal after scoring only once last season.
"I just saw it happening," Hernandez said. "(Allison) Land served a perfect ball, Flo (Lauren Floro) flicked it on and I just pretty much did what we've been practicing, and fortunately it went through the keepers legs."
The win gets the Gators off to good start, and they hope it's a sign of things to come this season, after finishing last year with a record of 6-8-3.
"It's definitely a high," Hernandez said.  "It gives us that fuel to keep working hard and keep winning."
Toward the end of regulation, the Crusaders took momentum from the Gators. They ended with a flurry of scoring chances, all stopped by goalkeeper Allison Land, who recorded her first shutout.
"Land came up very well in goal," said head coach Jack Hyde. "But the whole defense did as well, Mariela Holquin was key for us, she didn't put a foot wrong all day I thought."
The Gators had some scoring chances of their own, led by midfielder Stephanie Vanni who had a pair of headers. One clanged off the crossbar and the other sailed wide right of the goal.
"It's a learning process," said Hyde.  "I just didn't think we executed well enough, but we executed well enough right at the end."
The Gators controlled the game in the first half, consistently having the ball in their opponents' zone. However, they had nothing to show for it with only one shot on goal by defender Graceann Rettig, whose ball grazed the top crossbar.
"It was frustrating only because we were playing to their level," Land said.  "We were getting kind of frantic, but in the end we were able to hold them off and that's what matters most."
The Crusaders out shot them, recording five on target attempts including a drive that ended with a scramble in front of the net before the Gators defense cleared it.
The game picked up in physicality toward the end of the first half when Julianne Steele from Nazarene picked up a yellow card with 40 seconds left. Her teammate, Katie Butler, also received one.
"This league is very physical," Hernandez said.  "It's a learning curve just getting back into (feeling like) we have to play just as hard as the other team. We got together and pushed back and obviously we got the win out of it."
Hyde said the team entered the game a little banged up, but was hopeful to get a couple players back by next weekend. In the second half, the team's weakened defense took another hit when defender Sarah Guensler had to come off after being struck in the back of the head.
The Gators' next game isn't until Wednesday Sept. 11, so they will have time to rest and heal.
"We've got a nice few days off," Hyde said.  "We can not relax, but work on some things and get our injuries taken care of."