Graduating SF State athletes discuss life after college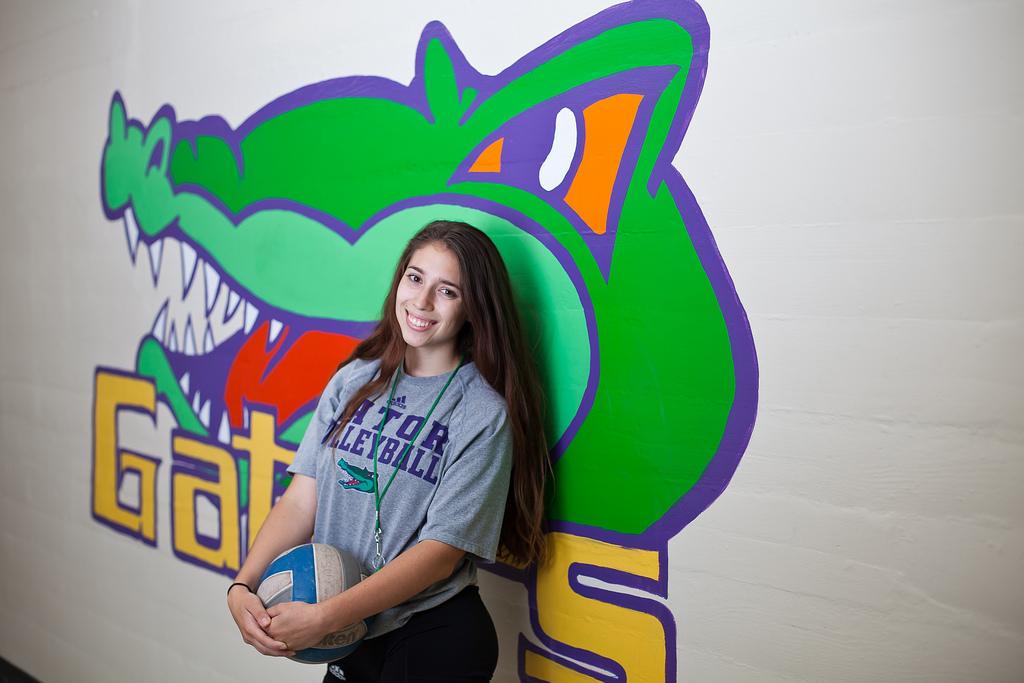 Summer is fast approaching and graduation is lurking around the corner. Many of SF State's graduating athletes, from cross-country to volleyball, spent most of their college lives deeply involved in their sport and are now preparing for the working world outside the University's bubble.
Life after college for Samantha Battles, a defensive specialist on the women's volleyball team, still includes the sport she's been playing most her life. She will return to her alma mater, Buchanan High School in Fresno, to replace her mother as the freshman volleyball coach.
"Sports in the Central Valley is very competitive, it starts at a young age, and volleyball in particular is very competitive," said Battles. "I know I can't play anymore because I am not in school, but coaching is the next best thing."
During her high school days, Battles played for her mother's varsity volleyball team, and though she is following in her mother's coaching footsteps, she said her experience at SF State allowed her to pave her own path and break away from the "Fresno bubble."
"It just brought me closer to my family and made me appreciate where I came from a lot more," she said. "Having my mom as a coach, as annoying as it was, probably taught me way more than any other coach could have taught me."
Since her mother isn't coaching at the school anymore, Battles is excited to step up and fill her shoes.
"There's still going to be a Coach Battles around and I think that's kind of fun," she said. "I'd like to think I got a lot of her coaching genes."
For cross-country runner Brian Trejo, graduation is just a stepping stone to his Ivy League dreams. The business marketing major is applying to Harvard University's "2+2 Program" for undergraduate seniors that, upon acceptance, will require two years of professional work experience and ultimately guarantee a spot in the school's MBA program.
"I am the first person to graduate from college in my family," said Trejo. "The next stop is to graduate from graduate school."
Though Trejo will spend his first moments as a college graduate working with his mentor, SF State Dean of Business Linda Oubre, his connection to cross-country and the team will stay strong.
"My younger brother is coming to SF State and is hoping to join the team," he said. "He has better running times than I do and I'll get to come back and watch him."
During Trejo's final year, the team qualified for NCAA nationals, placing 22nd overall.
"We went from being second to last in the conference a couple years ago to being a true contender," he said. "We are only getting faster, and it was great to see the team rise from the ashes in the time that I was here."
Naveed Bagheri, 23, spent five years as a collegiate wrestler. He said he redshirted his fourth year to train for his senior year since he wrestled his first three years without utilizing it. In that time, he worked to become the NCAA Divison II champion in the 141-pound weight class. He now works for Oracle, a database software firm.
"I'm a person that always needs to work," Bagheri said.
Bagheri directly correlates his "hard-work" mantra from wrestling to his approach in the corporate world.  Though the two fields share similar characteristics, the communications major advises that incoming student athletes enjoy life in college.
"This is the only time you get to experience this," Bagheri said. "Make it count."
Sue Choi, another business marketing major who runs cross-country and track and field at SF State, will be continuing her job as an account coordinator on the tech team at a PR firm, VSCpr, after graduation.
"I already worked full-time there," said Choi. "But now that I am graduating and won't have school, I can work full, full-time."
Choi said her experience running cross-country and track and field helped her develop the work ethic that got her the job.
"Even though (track & field and cross country) is a team effort, it's also about the individual," she said. "You always see the work you put into the race, and that taught me to always push through and commit."
Leave a Comment