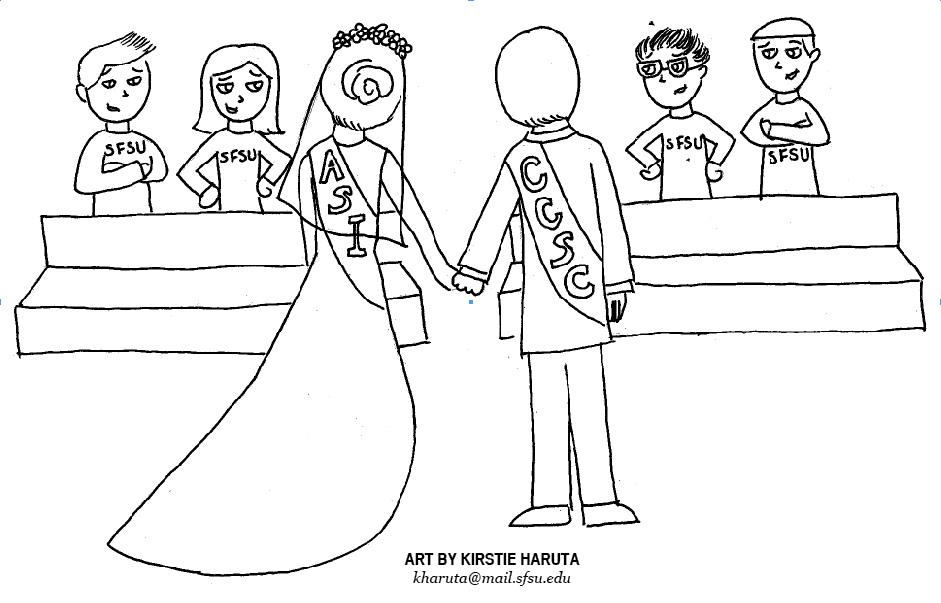 With the merging of two student government bodies at SF State underway, questions about how they will maintain their current services have arisen.
The website for the Enhanced Student Auxiliary — the term for the merging project of the Associated Students, Inc. and the Cesar Chavez Student Center — explains the "consolidation is meant to increase the organization's effectiveness and efficiencies in providing programs and services to SF State students."
Whether or not students know it, lumped into their tuition and scholastic fees are a $54 student body association fee and an $82 student body center fee. These fees cover membership into ASI along with access to its services and maintenance of the Cesar Chavez Student Center.
The school has stressed that the consolidation of these two organizations will make providing student programs more effective. Within the "Enhanced Auxiliary Resolution" that outlined the reasons for merging the two groups was a request by the Trustees of the California State University system that "each campus pursue more efficient use of resources and synergies of operations…"
Understanding how the school plans to increase efficiency while "increasing staffing of existing programs and services" is certainly a valid question. The Enhanced Student Auxiliary's website says one of its missions is to make better use of the fees charged to students for these services, with hopes to eventually decrease the fees.
A decrease in fees is a mission many students will agree with, but not if it means a loss of essential programs or a short-staffed auxiliary to run the services on which students depend. Students commute to SF State many distances and rely on an eclectic blend of activities, health services, moral support and sense of community from their home away from home.
ASI has been a tremendous asset in offering programs that assist students, like a book loan program, peer mentorship, the Women's Center, sexual health facilitation, legal advice and student events. The Cesar Chavez Student Center provides food options, a San Francisco and SF State-related information center, and a huge selection of student-run organizations.
The more transparency displayed as these two pivotal groups come together, the better. As paying students — many who depend on the schools student-focused services — they deserve to know how their needs will be secured and met, and to have the comfort of knowing exactly what services are being provided by the fees they are charged.