[HTML1]
Video by Daniel A. Nelson and Dariel Medina
---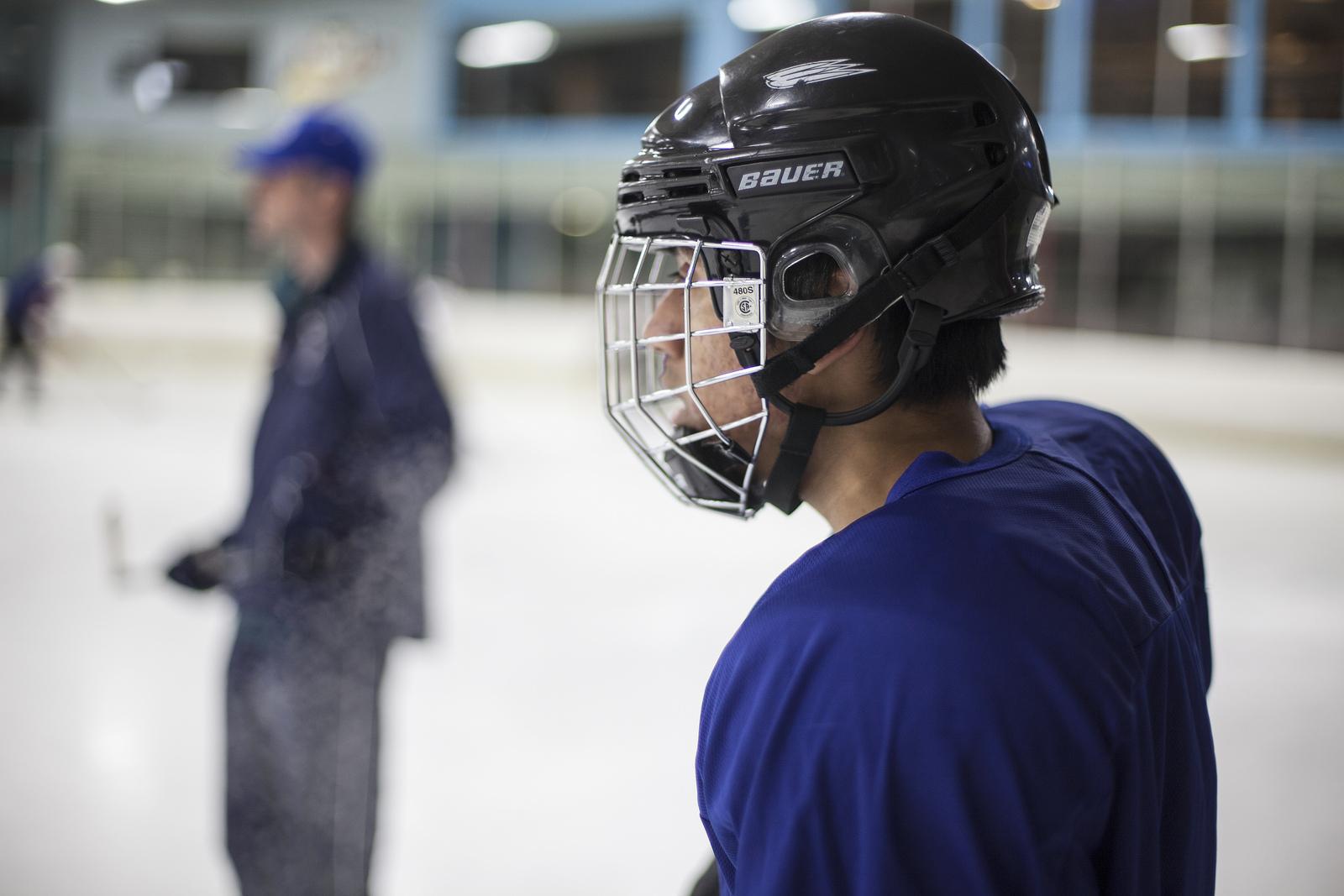 This semester, the ice hockey team at SF State will start its first season ever as an official club sport.
What started as a disestablished roller hockey team, captains Dennis Groenlund and Andrew Duenes resurrected into a full-fledged, 18-man hockey squad set to compete in the Division III Pacific Collegiate Hockey Association. This fall, the men's team is scheduled to play against league competitors like Santa Clara University, Stanford and CSU Sacramento.
"We've been working on this for at least a year," said Groenlund, an environmental studies major at SF State. "Andrew and I built this team brick by brick."
When Groenlund and Duenes took over last year, the Sport Club Council had the team on full probation. The SCC organizes the 14 athletic teams that are not part of the SF State athletic department, and provides access to campus facilities and campus recreation funding. The previous roller hockey team leaders failed to attend meetings or fill out necessary paperwork, said Groenlund, which put the team in bad standing with the council.
The pair assured the SCC they were serious about revitalizing the team. They compiled hours of volunteer work, attended weekly SCC meetings and tabled in the quad to get back in good standing with the school. To stay in shape, dedicated players would travel some nights at 10:45 p.m. to Redwood City to scrimmage with the San Jose State team.
This June, the team was approved. A few months later, after joining the PCHA league, the team secured the historic Cow Palace — former home of the San Jose Sharks and current home of the San Francisco Bulls — as the team's home ice.
"We thought 'oh, lets get Cow Palace, why not,'" said Duenes, a mechanical engineering student at SF State. "We aimed high, and it all came together."
The goal for the first season, now that the matches are set and jerseys are purchased, is to establish a strong base of dedicated teammates. Groenlund and Duenes are graduating next year, and hope that their teammates can keep up what they started.
The team recruited a maximum 18 members this year, but saw interest from many more when it solicited in the quad at the beginning of the semester. Because of the high interest level, the team expects to host tryouts next season. Hockey requires a unique skill set and passion, Groenlund and Duenes said, one that demands proficiency as a skater and efficiency under physical and mental pressure.
"It's not a sport that you learn when you're older," said Duenes. "It's not possible to just join if you are interested."
This year's team has a mix of players at different experience levels. Some have been playing since childhood; Groenlund has been ice skating since age two, and his casual hobby quickly developed into a passion for hockey that lasted through his travels from his homeland, Sweden, to the U.S. Others are still skating at an intermediate level.
To help train the new team, a few players recruited their trainer Simon Yaghyayn, a hockey player with 17 years of coaching under his belt, to be the new head coach.
"We've only known him for the five hours of practice we've had," said Duenes. But, in those hours, Yaghyayn has put his players through the gauntlet.
The coach has been teaching fundamentals of the game — defensive zone coverage, positional play without the puck, and pressuring the puck in the offensive zone, but players said he also runs some violent drills. One, called the gauntlet drill, has them push a teammate aggressively into the wall to prepare them for the game's harsh physicality.
"They show a lot of heart and are passionate about the game and are ready to compete, so it should be an exciting season," Yaghyayn said.
The  team's first game is Oct. 5 against Santa Clara University at the Nazareth Ice Oasis.