[set_id=72157636342198565]
A free kick goal sealed SF State's fate Sunday as they fell to Chico State 1-0. The Wildcats' Octavio Guzman sailed the ball over the outstretched hands of Gators' goalkeeper Colt Reichl with 18 minutes remaining to tally the game's only goal.
The referee called a foul at the protest of both the players and fans to set up the game-clinching free kick.
"That one hurt," said starting midfielder Nick Harb. "Especially off the way they scored, but everything's in the past now."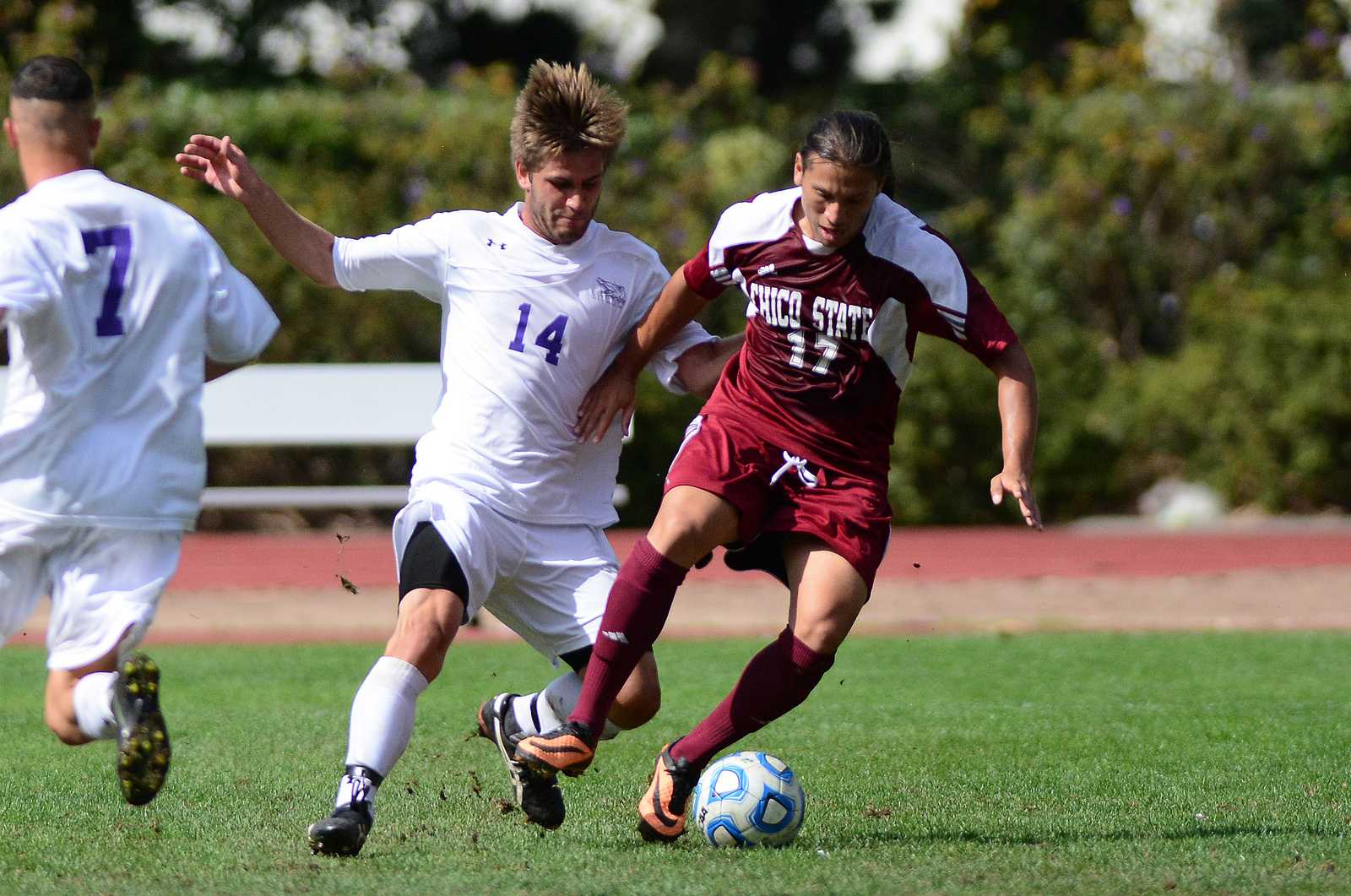 The Gators were stifled offensively the whole game, managing only two shots on goal that were easily caught by Chico's goalkeeper, Sam Evans.
"They have a strong defense," Harb said. "They track back fast so it's sometimes hard for us to get things going."
The first half was largely uneventful as both teams were held scoreless and managed only one shot on goal between them.
The Gators' exasperation was evident as both Andrew Ogilvy and Sam Merritt both picked up yellow cards. Meritt's was costly, as it was his sixth for the year; two more and he will be forced to sit out two games. He already missed SF State's game against Cal State East Bay after receiving his fifth yellow card.
"I'm a little upset with that one," said head coach Joe Hunter. "That was just frustration, and I talked to him about it after the game and told him there's no need for it. He knows what he has to do and I'm hoping he won't put himself in a position to hurt the team and get his eighth."
SF State suffered more than the game loss. Starting forward Jorge Valadas was helped off the field just 10 minutes into the game after a high ankle sprain.
If he is forced to miss any time, he will join the long list of injured Gators, which includes senior goalkeeper Anthony Rodriguez, defender Max Talbert and freshman midfielder Matias Rodriguez.
"We are missing a few horses in the barn, so to speak," Hunter said. "We're battling some injuries, there's some holes in our lineup and some guys have really stepped in and tried to fill admirably."
Though the Gators lost three straight games, they are still tied for third in the division and only three points behind first place Cal State Monterey Bay.
Chico came into the game at second place in the CCAA South division with a 7-2 overall record.
"Chico is definitely a good team," said starting midfielder Hayden Roberts. "Probably top in the South (division), and they are probably going to make it very far this year."
SF State will get a chance to rest before consecutive road games against Humboldt State — which sits tied for third in the north division with an 8-7 conference record with the Gators and Cal State East Bay — and second place Sonoma State. A win against either team would give the Gators three points and a rise in division ranking.
"This is going to be a dogfight," Hunter said. "We pick up three, four or six points next week and we are right back into this thing."