[set_id=72157637685910014]
[HTML1]
Live streaming by Jasmin Taylor
A group of more than 50 students organized in Malcolm X Plaza, Thursday night, to speak out against the proposition of SF State University Police Department (UPD) carrying Tasers.
Students organized the event, but the audience was also comprised of ASI representatives and a few University staff members.
"This was organized by a group of students who are concerned about police brutality," said Donna Olivera, the SF State Student who helped organize the assembly.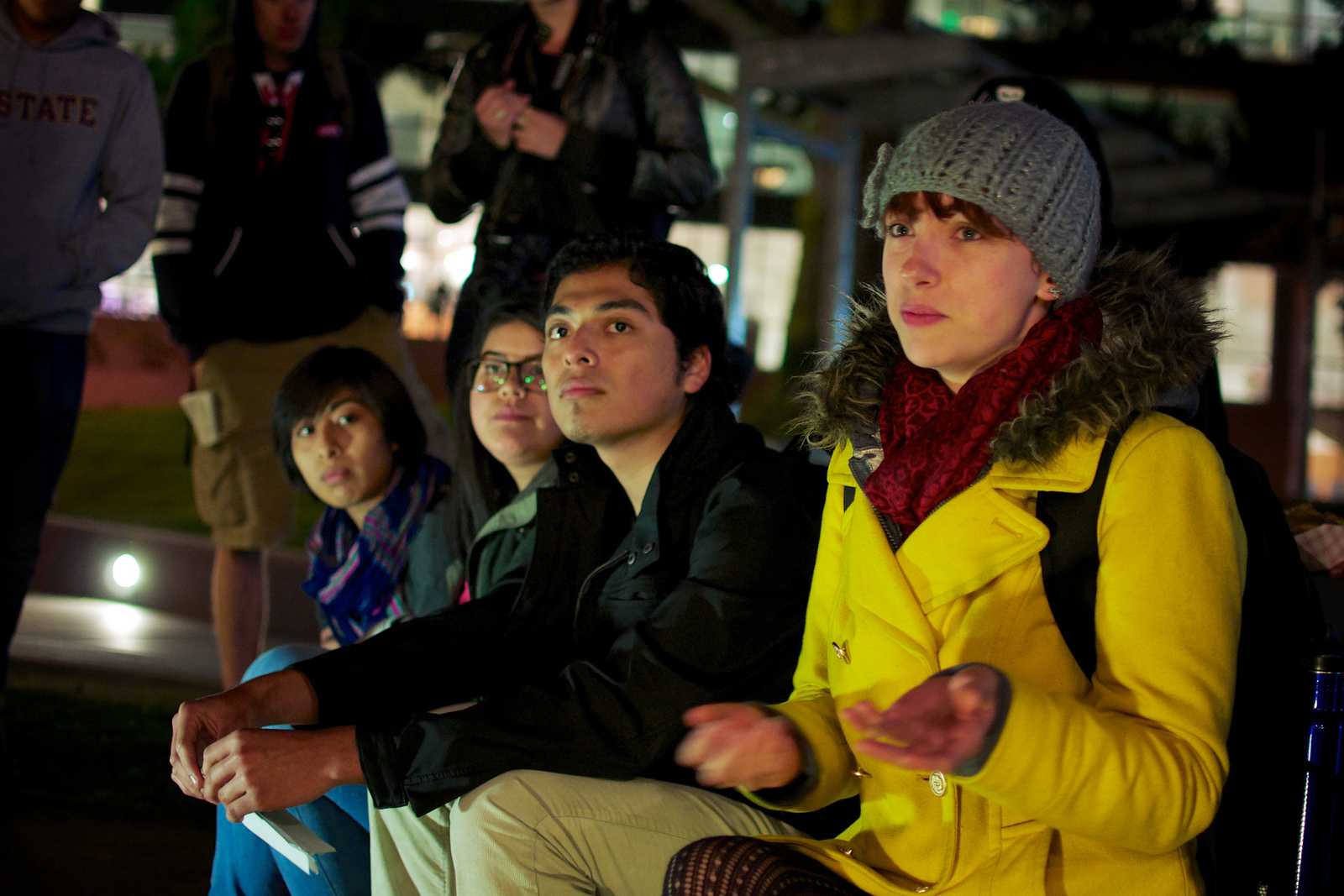 The meeting gave an open platform for students to speak out against Tasers. Some of the major issues presented included the possibility of Taser misuse by UPD, President Wong's lack of transparency in the decision process and the student opinion that Tasers are an unnecessary answer to campus crime.
The second half of the assembly was an open forum for students to present solutions and alternatives to the ongoing Taser conversation.
Many students agreed that UPD officers should undergo enhanced non-violence training, in addition to improving communications with the student body.
Students at the assembly also voiced their concern that the decision on Tasers would be made during winter break to avoid student backlash.
Although the assembly brought many student concerns forward and presented other ideas, audience members agreed on the need for a campus-wide vote to decide whether the UPD should carry Tasers.
Mazin Mahgoub, another organizer for the event, stressed that students should cooperate with faculty and UPD, to come up with a mutually beneficial solution.
"We have to take the highroad," Mahgoub said. "We must put aside our hatred for police if we want anything to happen."
Tweet with #TasersAtSFSU @XpressNews to be a part of the conversation.