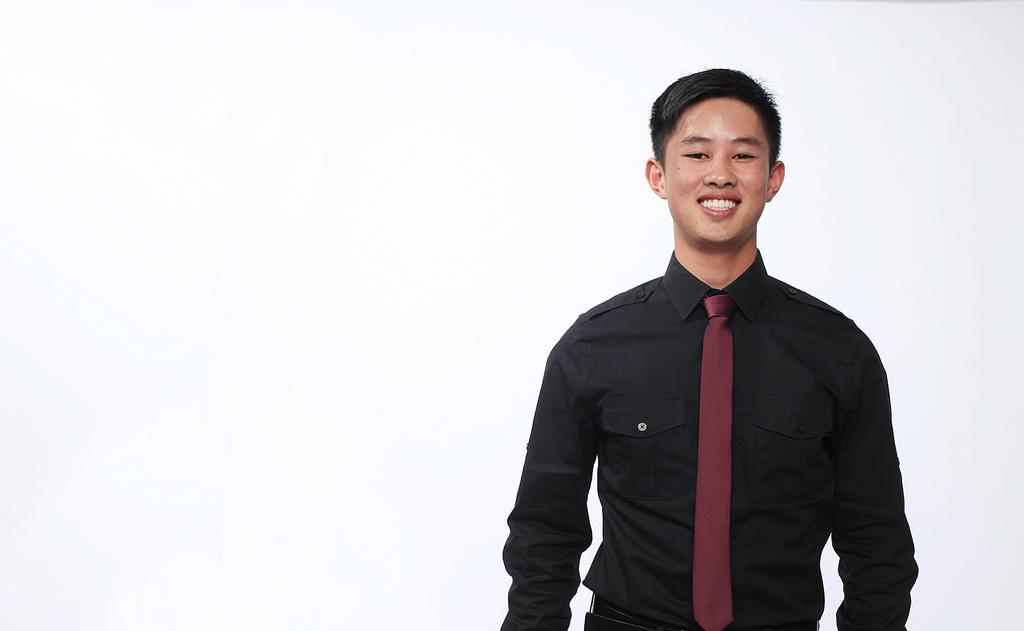 As the class of 2013 prepares to leave life at SF State, many graduates find themselves on the search for their future careers. Among the many important steps to land that big job to pay the rent, learning how to dress for the occasion is key.
Job interviews, according to the Houston Chronicle, are important for making an impression on your hopeful employer-to-be. It's an opportunity to exchange information about yourself — and ultimately the chance to sell yourself as the best choice for the position.
"Do your homework: What are people expected to wear for this type of position?" said Connie Ulasewicz, an associate professor of the apparel design and merchandising and family and consumer sciences departments. "Both males and females should look professional, nothing excessively baggy, tight, clinging, or low cut. Determine before you arrive the policy for piercings and body art, and remove or cover as required."
Before you even get to the handshake, the first thing the employer will see is you and the outfit you chose to wear to meet them. Focusing on the latest trends or projecting your own personal brand through an interview ensemble has the possibility to majorly take away from the employer viewing you as a professional, according to Ulasewicz.
"What an interviewee wears can be a distraction or a vehicle for conversation," Ulasewicz said. "You do want the interviewer to remember you, but what you think is trendy and what the interviewer thinks is trendy may be very different."
SF State offers many on-campus resources for students to educate themselves on the best way to dress and express themselves as a potential candidate for those competitive positions in the job market. One example is SICC, the Student Involvement and Career Center on campus, which has online services dedicated to helping interviewees prepare for an interview. There's even a guide for students to download dedicated to professional dress, along with a four-step guide to interviewing, questions for the employer/interviewer and how to follow-up after the interview.
"The Student Involvement and Career Center staff offer multiple workshops each semester to help students prepare for interviews and conduct job (and) internship searches," said Sarah Bauer, the director of SICC. "There is also an online program called Optimal Interview that SF State students can access by logging in to GatorJOBS and clicking on the green Optimal Interview button. This is an excellent resource for students that is available 24 hours a day, seven days a week," she said.
Other resources students can utilize are student groups.
Many different organizations, clubs, and Greek fraternities and sororities have business or professional focuses and provide tools for members and students to get ready for those big steps after college. One example is Delta Sigma Pi, a national professional fraternity whose Delta Omicron chapter is located at SF State.
Tayler Thomas, the brotherhood games chair of the Delta Omicron chapter, found that being a member of Delta Sigma Pi was beneficial to her professional development.
"Delta Sigma Pi has been a key player in my professional development," Thomas said. "Nothing is more important than the first impression, what you wear is a key determining factor of that. Studies have shown that employers see the way you take care of yourself as an indicator of how well you will handle the position. For example, if your hands are dirty, the interviewer might take that as not detail oriented."
Being prepared for your interview by taking the time to dress in a polished fashion is essential. Taking the extra time to dress neutrally and professionally can make the biggest difference in how your interviewer perceives your qualities.
"The interview is the time to focus on your strengths, and why you are the best candidate for the position," said Ulasewicz.