Xpress recommends these San Francisco summer destinations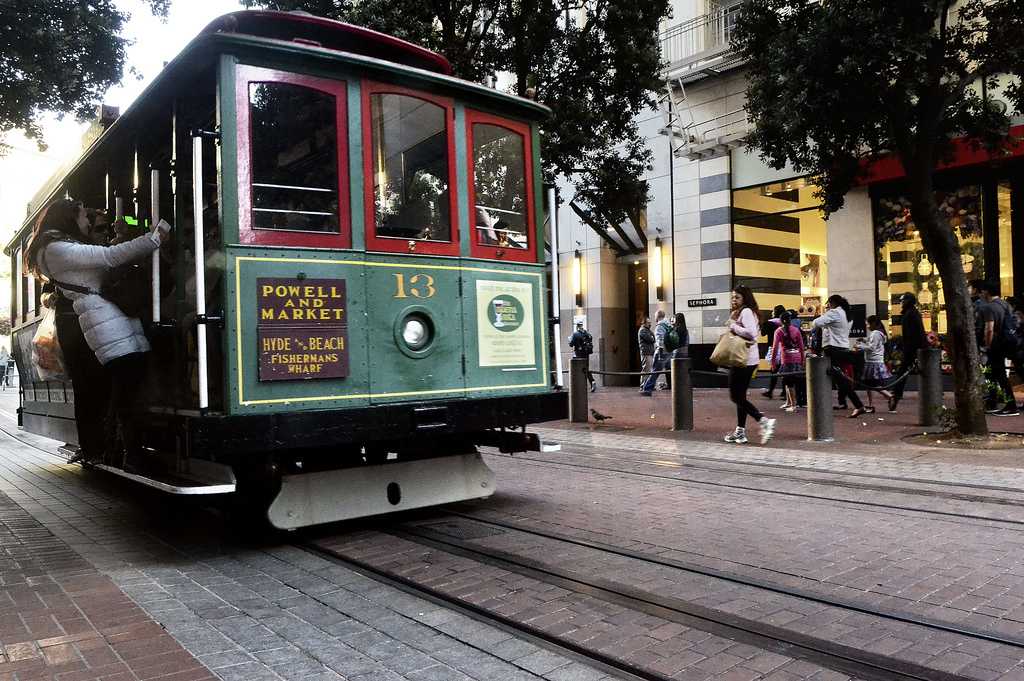 Now that the stress from finals is finally over, SF State students may wonder what to do with their free time this summer. Across campus students are packing up their dorm rooms and apartments, checking out summer jobs and trying to decide how to spend the next three months. Before heading for the hills, check out this list of activities the Xpress has compiled to keep you busy this summer.
Be a tourist
Ever get tired of those picture-snapping groups of people who never seem to know their way around town? Why not become one of them for a couple days? The summer offers great opportunities to get out and explore San Francisco. You will be one of the 16.5 million tourists; you'll blend right in. Don't forget to Instagram those famous views.
Coit Tower – Situated on top of Telegraph Hill, this tower has been a part of the San Francisco skyline since 1933. Bring your walking shoes and be prepared to climb the hundreds of steps to the 360-degree observation tower.
1 Telegraph Hill Blvd, Hours: 10 a.m. to 5:30 p.m. Cost: $5 adult admission
Chinatown – A great area for shopping, sightseeing or just to people watch, this 20-block neighborhood boasts the largest Chinese population outside of China.
North Beach – This area of town is not actually a beach — nor is it anywhere near the water — but it's definitely a hot spot. With an abundance of bars, restaurants and tourist sights such as Saints Peter and Paul Church, this area is sure to keep you occupied. The first Friday of each month is the First Fridays Art Crawl in which many of the area museums stay open late for a self-guided walking art tour.
Stairway Hikes – San Francisco's crazy streets have created some great urban hikes that wind up scenic staircases and through gardens with great views. Some great ones include Pacific Heights, Inner Sunset, Presidio and Telegraph Hill.
Alcatraz – The famous prison that once housed Al Capone is accessible by ferry seven days a week. Take a trip out to the island for a tour of the notorious prison or go bird and sea life watching. The night tour, which costs $7 extra allows visitors an amazing view of San Francisco as night falls.
Hours: Tours leave every half hour starting at 9 a.m. Cost: $30 day tour
Golden Gate Bridge and the Presidio – If you're feeling up for some exercise, why not take a stroll across this bridge that stretches for 4,200 feet? If you can't force yourself to that much action you can still catch a great view of the bridge by visiting the Presidio.
Free Admission Days
San Francisco's museums and attractions offer free or reduced admission during these days. Put down that beer and get cultured.
The Asian Art Museum
Free admission the first Sunday of each month
California Academy of Science
Free admission June 2
SF Zoo
Free Admission June 5 and July 10 
Must see calendar of events
San Francisco Carnaval Festival
May 25-26
Union Street Eco-Urban Festival
June 1-2
Haight Ashbury Street Fair
June 9
San Francisco Ethnic Dance Festival
June 7-30
San Francisco Marathon
June 16
San Francisco Pride
June 29-30
AIDS Walk
July 21
Outside Lands Music & Arts Festival
Aug. 9-11
Pistahan Parade and Festival
Aug. 10 and 11
SF Street Food Festival
Aug. 17
Leave a Comment