SOMArts celebrates Día de los Muertos
[set_id=72157636602935006]
The SOMArts Cultural Center was alive with people looking to honor the dead at the opening reception of this year's Día de los Muertos art exhibition, last Friday.
The event, titled Imagining Time, Gathering Memory: Día de los Muertos 2013, paid tribute to the recently deceased, as well as raised social awareness toward the way in which their subjects passed away.
Installations honored Trayvon Martin, the civilian victims of Syria, and victims of bullying. Others deceased were featured alongside pieces of art for this year's theme, honoring those whose lives have been affected by cancer.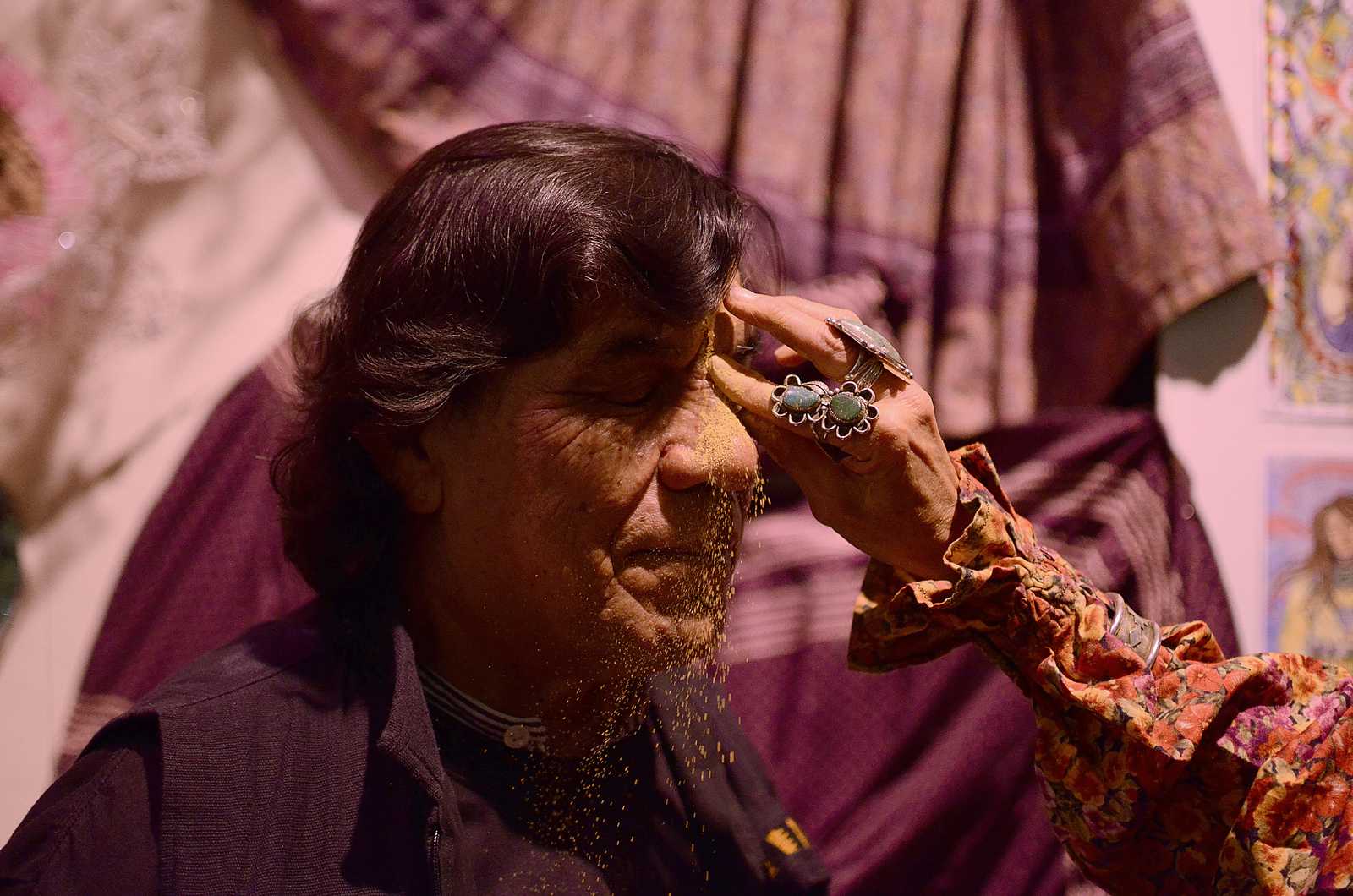 This year's theme was chosen due to the alarming rates of deaths attributed to cancer in the Latino community. According to a report by the American Cancer Society, cancer has now surpassed heart disease as the number one leading cause of death among Latinos.
This subject is one that co-curator René Yañez is, unfortunately, all too familiar with. Not only has Yañez's partner been battling cancer for over a year, but Yañez himself was informed just four months ago that he too had the deadly disease.
"It has a personal meaning; I'm hoping that it's educational, but not preachy," said Yañez about this year's theme. "What I found out when my partner has cancer is the information is really not accessible. So I'm hoping that through going through the exhibit people can get some awareness."
Founder of Latinas Contra Cancer, and former KRON 4 News Anchor, Ysabel Duron was approached by Yañez to help further the amount of information available to guests of the exhibit.
"Most people really don't want to face it unless it really slaps them in the face," said Duron about the lack of education regarding cancer. "One of my mantras for my agency is talking about cancer won't kill us, the silence will."
While genetics do heighten certain individuals susceptibility to cancer, Duron states that lack of education regarding environmental factors, an issue which particularly affects low-income Latinos, is an even bigger contributor to cancer.
"They are actually the larger percentage," said Duron about cases of cancer caused by environmental factors. "Genetics plays (a role in) only about 40 percent of the cancers that we know."
Denise Richards, who currently teaches instructional technology at SF State, was among the artists chosen to create an installation for this year's event.
Richards' interest in the Día de los Muertos tradition was sparked while she was in the process of obtaining her first bachelor's degree in anthropology. After attending a cultural event on Día de los Muertos, which Yañez had actually organized as well, she became captivated by the traditions and meaning behind the event.
"I began looking at Day of the Dead and kind of being interested in why people who weren't Hispanic were adopting it. And what I realized is people in our society don't really have a way to remember their ancestors," said Richards.
Richards, who has done seven previous projects for this event, chose to dedicate this year's installation, entitled "Crossing Over" as a tribute to her dogs that have passed away.
The piece pays homage to Aztec mythology, where dogs help their deceased owners cross one of the nine perilous stages of the journey to Mictlan, the Aztec underworld.
The installation features a paper mache dog sitting in a wooden boat that is suspended above a model river to signify the water the spirits must traverse. On one side of the wall is a picture of Richards' deceased dogs, while the other side allows viewers of the exhibit to leave a message in memory of their own dogs.
"I thought I could do a sculpture on the Aztec yellow dog, who is traditionally the type of dog who gets them past the first really dangerous level where they can drown in that water and never reach Mictlan," said Richards. "And at the same time honor my dogs who have helped me across other kinds of treacherous shores in my lifetime."
The Día de los Muertos exhibit will be on display at the SOMArts Cultural Center from Oct. 12 – Nov. 9, admission to the gallery is free.
Leave a Comment