SF State musician Sean Thompson releases EP
[HTML1]
While guitarist and singer Sean Thompson is no stranger to the stage, having performed in a band at his hometown in the Butte county area of Northern California, his short time at SF State has provided him with some lasting memories.
"One of the best feelings of my entire life, one of the best concerts I've ever played, was the talent show here on campus, for sure," Thompson said. "I think it's probably going to be a milestone for me too, just thinking like, these people really do care about my music. And it gives me a reason to continue to share it with people."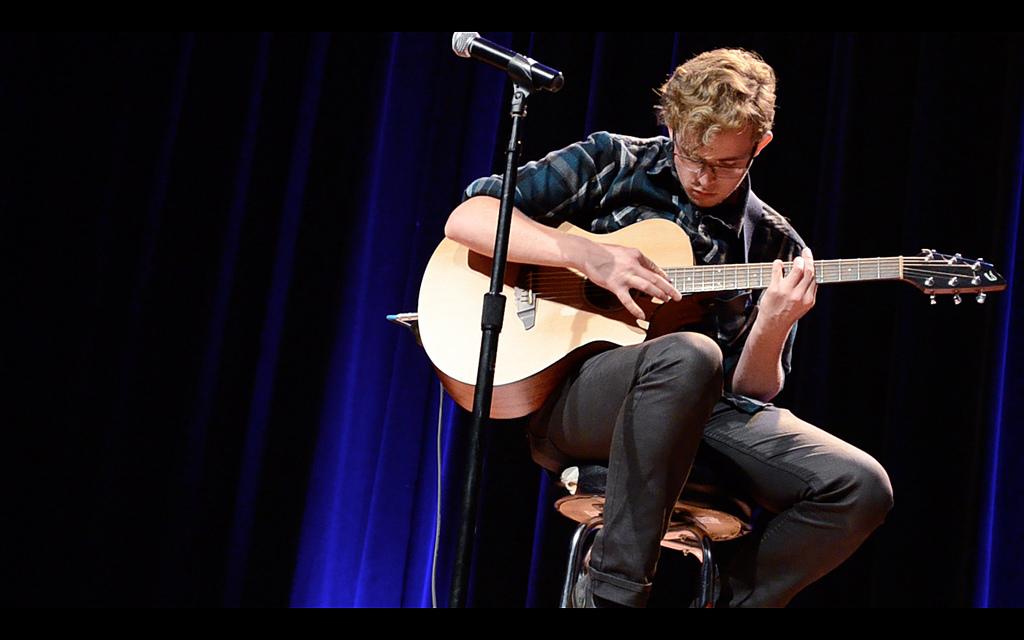 Part of the interest toward Thompson's music and live performances lies in the unconventional way he plays his instrument, a style known as fingerstyle acoustic. While traditional guitar strumming involves a pick, or plectrum, in order to strum the strings, fingerstyle guitarists use their nails, fingers or fingerpicks in order to pluck strings in a manner that traditional strumming is unable to do.
The result is a style that is more difficult from a technical standpoint, but also allows the player to achieve a much more diverse range of sounds from the instrument.
"I think it definitely adds to the way I go about (playing) because I've been getting used to exploring the timbre of this instrument, the essential sound of the instrument for so long," Thompson said. "I've become intimately closely related with how it sounds and what different sounds it can produce."
For his most recent EP release, titled "Sketches," Thompson gives buyers the ability to name their own price for downloadable music, following the business model that has been employed by other big name artists such as Radiohead. Thompson hopes to make some money from sales, but his main goal is simply to get his music heard.  

"This gives people the ability to listen to my music without necessarily having to spend the money," Thompson said. "If they really just wanna listen to the music, some people don't want to take the chance, and that's understandable. Some people wanna just hear music and I give them that option."
Be sure to check Thompson out at one of the many musical events hosted here on campus, or visit his website.
Leave a Comment