Pizza-eating contest won by unexpected non-student at Nizario's grand opening
[HTML1]
[set_id=72157637103902885]
With his stomach filled and hunger satisfied by an Ike's sandwich and bag of chips, Joe Pietrzak didn't see a pizza-eating contest in his near future.
Egged on by his friends to take the final spot, Pietrzak reluctantly walked to the table to accept the challenge. Less than five minutes later with one, no-handed eaten, cheese pizza slice nearly devoured, Pietrzak stood up to cheers from the crowd and took his final bite to victory.
"I wasn't going to do it. I just kind of stumbled down here to get some Ike's and (the contest) was going on, " said Pietrzak, who isn't a student at SF State. "They just kept asking for one more person multiple times and so I was like 'I might as well, I got nothing to lose. I felt pretty confident about it."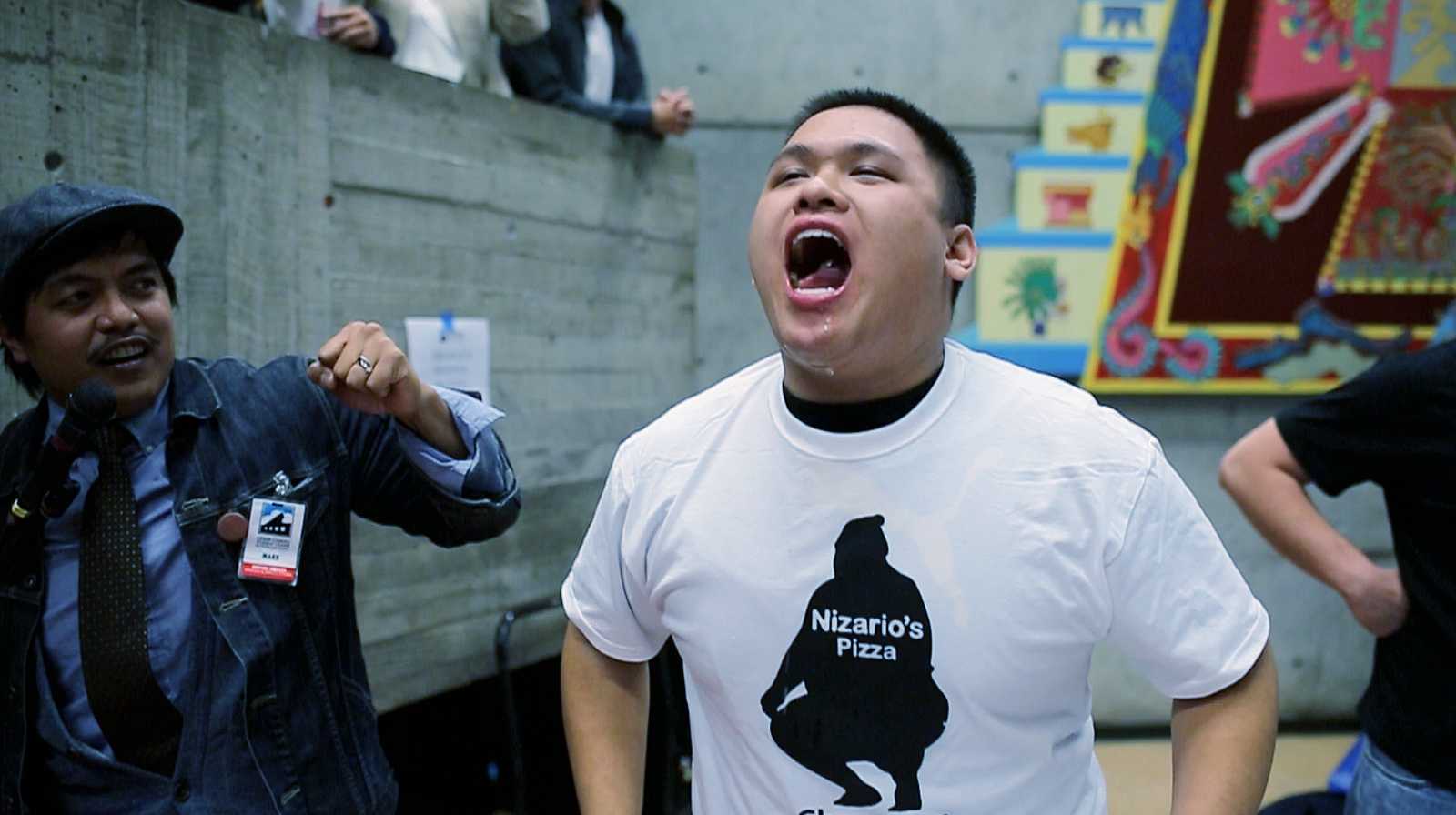 Nizario's Pizza, a family-owned business, celebrated its grand opening Oct. 23 at SF State with a series of events that concluded with a pizza eating contest.
"It's the first time we (did) an eating contest," said Mohammad Awadalla, son of Nizario's owner. "This is kind of our late grand opening because we've been here for a while but we just haven't had the chance to organize it." 
The contest, open to anyone interested, had a total of 16 participants seated alongside each other. Entrants had to sign a waiver before they could participate. Each contestant had to eat one slice of cheese pizza without the use of his or her hands, except to drink bottled water. The contest lasted about 10 minutes, with Pietrzak edging out the second place winner by a minute.
"He ate it at an unbelievable pace," said Abdul Awadalla, son of Nizario's owner. "I mean, that was crazy; he just started and was done."
As the winner, Pietrzak gets a free slice of Nizario's pizza at the campus chain every day until June of next year. The second place winner received three medium pizzas and third place won one medium pizza. Pietrzak said he was pretty confident because he had participated successfully in eating competitions before.
"I've done buffalo wings and pizza before, but it was a quantity thing and I've also done watermelons," Pietrzak said. "I usually win. Of all the eating contests I've done, I've maybe won like six or seven."
Despite the win, Pietrzak said he doesn't plan to claim his prize that often.
"I'm not going to use it very much," Pietrzak said.  "I'll probably come like maybe six times."
Attendees were invited to participate in sumo wrestling matches in order to win a free T-shirt and two slices of pizza, and encouraged to create personal small pizzas at a discounted price. Awadalla said Nizario's plans to do similar events in the future.
"We might have 'Make-Your-Own-Pizza' again, maybe every semester for the students," Awadalla said. "We did more than $150 (of) smalls. It was cheap; it was $5 for a small pizza that normally is $12 to $13, so it was a lot fun for us and the students."
Leave a Comment