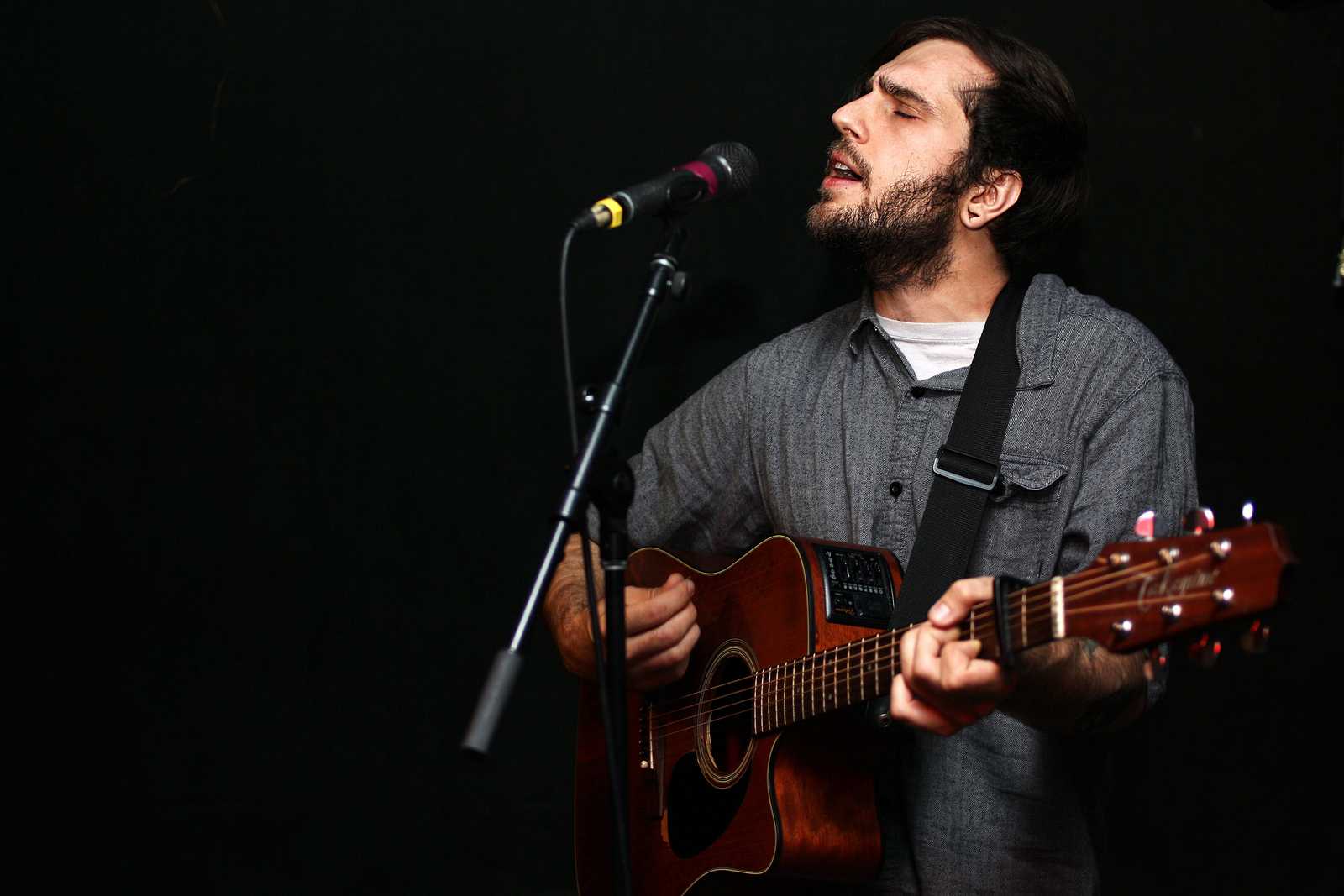 A variety of acts performed at The Depot's monthly acoustic show, Strung Out, Wednesday, Oct. 23. The Depot regularly features a few acoustic artists, but the Strung Out event features a hand-picked lineup of some of the popular acoustic acts around SF State.
"This event used to occur about one and a half (years) ago, and was cut from the program due to lack of performers and interest," said Stephanie Escoto, manager of The Depot. "This semester we brought it back and it has been very successful. We are getting a good response from it and have more performers interested in being part of this event."
Unlike The Depot's open mics where performers are given five minute sets, Strung Out gives musicians 20 minute sets, making the event feel like more of a concert and less of a variety show.
The show began with a performance from the artist Bobey. Armed with his acoustic guitar and a looper FX pedal, the guitarist was able to make a cacophony of noise composed of layers of pre-recorded sounds. The pedal enabled the solo performer to sound as though he were backed by an assortment of accompanying guitarists. Although the event was billed as an acoustic showcase, other artists besides Bobey used some sort of electrical accompaniment to their set, adding an extra bit of flair and variety to the standard acoustic sound.
Current SF State students and guitarists for the band Bad Wave, Jad Qandour and Jimmy Su, performed stripped down acoustic versions of their songs. Normally not an acoustic band, the set provided more of a challenge for singer and guitarist Qandour.
"I don't really like acoustic settings," Qandour said. "They're kinda hard to enjoy because I have to be very meticulous in what I'm playing on the guitar, and I can't really hide behind the bassist or hide behind the guitars."
"Nope, you're naked," Su added.
The vulnerability of an acoustic set may have added some extra pressure for Qandour, but his performance of the song "Makan Majhoul," overshadowed any mistakes he had while playing his guitar.
An international student from Jordan majoring in English and literature, Qandour wrote the song entirely in Arabic. As he harmonized the enchanting vocals across a mellow guitar riff, Qandour engaged the audience to the point that they wanted more.
He received a hearty applause when the song ended.
"I started thinking I wanna be fluent in what I do with my past, and try to make it really relevant to what I'm doing now," Qandour said. "So that I don't forget what my identity is, and so that I can still be true to where, and how I was brought up, and bring it into the now."
Some artists performing throughout the night received help from friends, needing the additional assistance in order to recreate the layered sound of their recordings.
Edward's Crossing frontman Phil Di Leo was occasionally assisted on stage by roommates Sam Baba and Megan Maurer. The pair did backup vocals and electric guitar in the acoustic performance.
Future Shapes also used electric guitars throughout his performance, running through a clean channel to simulate the acoustic sound. He still retained the spacey and airy vibe of his recordings through the use of reverb effects.
The show closed with an intimate solo performance by Derek Schultz, from the band Owl Paws.
A graduate of SF State, Schultz is no stranger to the University music scene. With plenty of experience playing on campus, SF State's familiar venues provide a level of comfort for the musician.
"I was more relaxed, and it was more of a fun experience for me, instead of being like 'Oh my god I'm playing a show in The Depot,'" Schultz said. "It's pretty fun to just come play by myself, it's not as big of a deal."
For the first time at a Strung Out show, The Depot offered the attendees an artistic outlet, providing serene background music from the musicians on stage, a white wall canvas and free paint to create their own works of art.
"It allows creativity all around," said Evan Watson, who was there supporting his friend Bobey. "I think we all have some sort of expression, whether someone might say 'I'm not an artist,' or whatever. But I think everyone has a certain outlet they can express themselves through."
CORRECTION: The name "Jad Quadour" has been changed to Jad Qandour.