SF State head athletic trainer takes pride in recovered players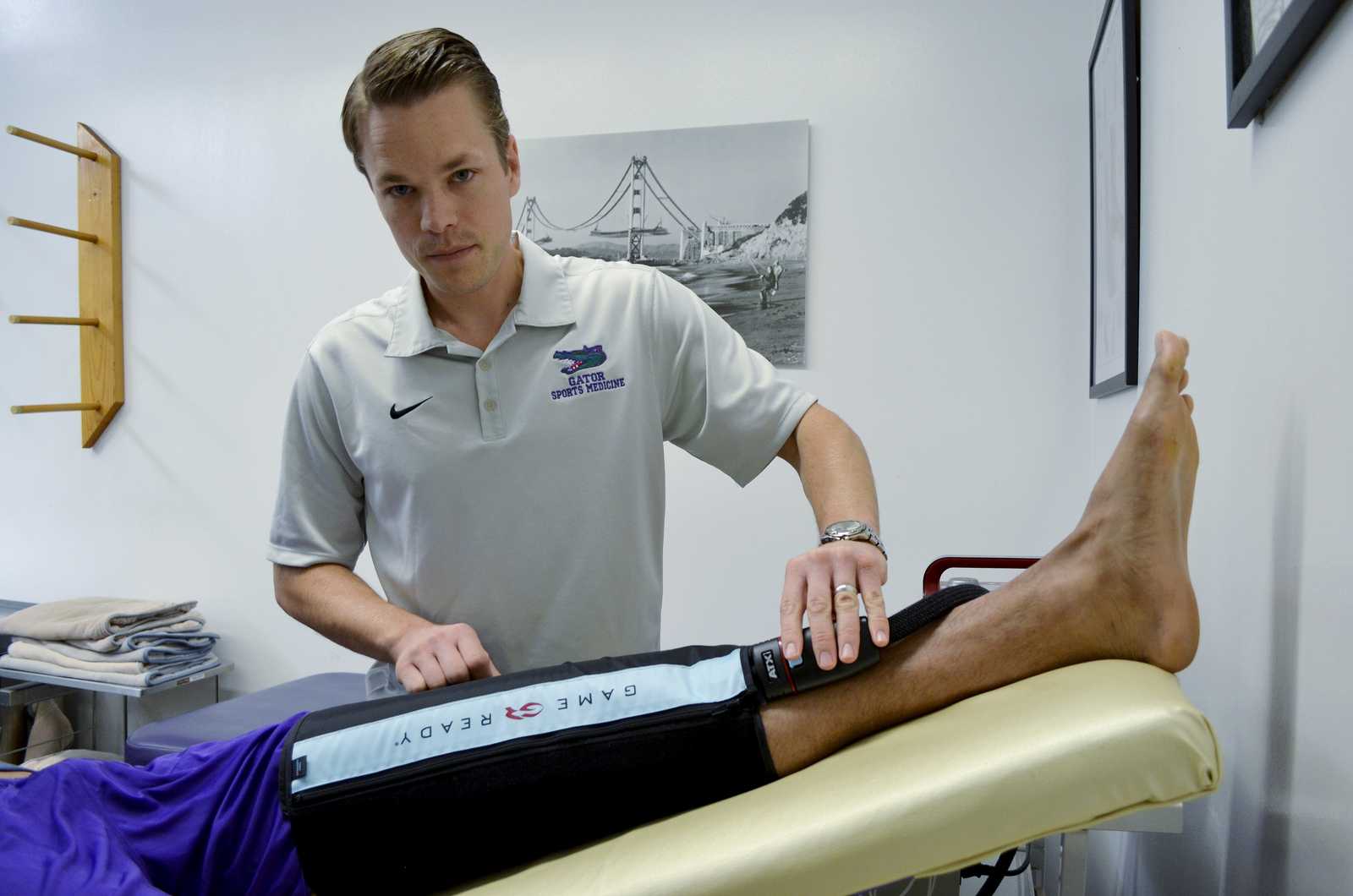 In 2007, SF State Head Athletic Trainer Bryce Schussel helped former SF State basketball player David Van Someren return from a torn ACL that cost him most of the 2006-2007 season. At a game against Cal State Bakersfield the next year, Schussel watched Van Someren sink a game winning shot.
"He looked up at me and gave me that smile saying, thanks for getting me back," Schussel said.
Schussel grew up in Lake Tahoe, Calif. and became interested in athletic training in high school after watching his brother go through physical therapy after a sports injury.
He worked with the Stanford University football and men's tennis teams from 2004-2006 and, from there, interned with the San Francisco Giants. There he got to learn the tricks of the trade of athletic training: everything from how to stretch an athlete before practice to training one back from surgery. He also got to be around some of baseball's best like Matt Cain and Barry Bonds.
Schussel is in his eighth year at SF State, and fifth as head athletic trainer. So far the most rewarding part of this job hasn't been his time working with big-name teams, but the process getting young athletes back in playing shape.
"(My favorite thing is) getting an athlete back from injury and getting to see them compete and do well in their sport for a week or two," he said. "It just puts a smile on my face to see them get back and do well at their sport."
Leave a Comment