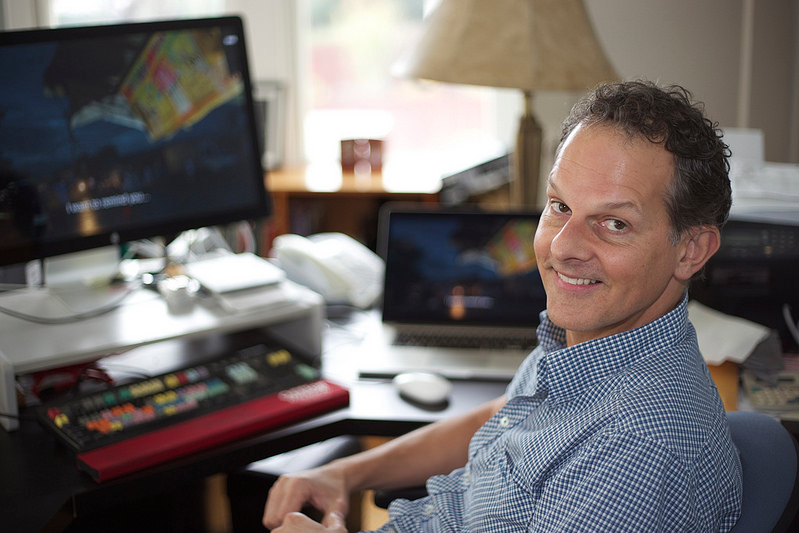 An SF State cinema professor's documentary shows the world of LGBTQ political struggles from the view of a transgender woman running for office in the Philippines.
Director Johnny Symons is a recent recipient of a grant from the Frameline Completion Fund for his and fellow director Leo Chiang's documentary, "Out Run." The grant received 112 submissions for its annual contest, its largest to date, and chose Symons as one of its seven recipients.
Frameline is the nation's only nonprofit organization that focuses on media arts in the LGBTQ community. Since 1990, its Completion Fund has awarded thousands of dollars to help fund such films nearing completion.
Symons and Chiang have been in production for their documentary for about four years, and both directors have three previous films to their names. Chiang said he and Symons are old friends and that they both belong to New Day Films, a co-op that helps distribute their documentaries to the educational community, so it was an easy decision to work together on "Out Run."
"We realized that it is kind of an ambitious project," Chiang said. "It's a large project and it has an international component and we felt like it would be smart for us to partner up with someone we trust on the project. We're both interested in LGBTQ and political issues so it seemed like a natural fit."
"Out Run" features the journey of a transgender Filipina woman named Bemz Benedito as she runs for Congress in Manila, the country's capital and second-largest city. Symons said that from a filmmaking standpoint, it was interesting to travel to an unfamiliar country and even more so to Manila.
"It's just a very intense place to be," Symons said. "On one hand it was very exciting and in other ways it was difficult to navigate."
Symons and Chiang said that translation assistance from Glenn Aquino, a Filipino and cinema student at SF State, greatly helped with the documentary's production. Aquino is fluent in multiple dialects spoken in the Philippines, which Aquino said led him to want to help with "Out Run" after hearing from another instructor about Symons's documentary.
"I think (this project) really represents what Professor Symons is interested in," Aquino said. "He's interested in the hard issues that we need to deal with, even here in this country. The film is censored in the Philippines, and that really reflects the ongoing debate about same-sex marriage, but also rights for the LGBTQ community. I think it's a very important film to be a part of."
Symons and Chiang estimate that "Out Run" will be finished and ready for viewing late 2014 or early Spring 2015. Symons said he is excited to debut the documentary at a large festival, such as Sundance, where he has debuted previous films.
There is no hesitation, however, to provide a viewing of "Out Run" on campus as well: "I would definitely want to do a screening at SF State. Absolutely."