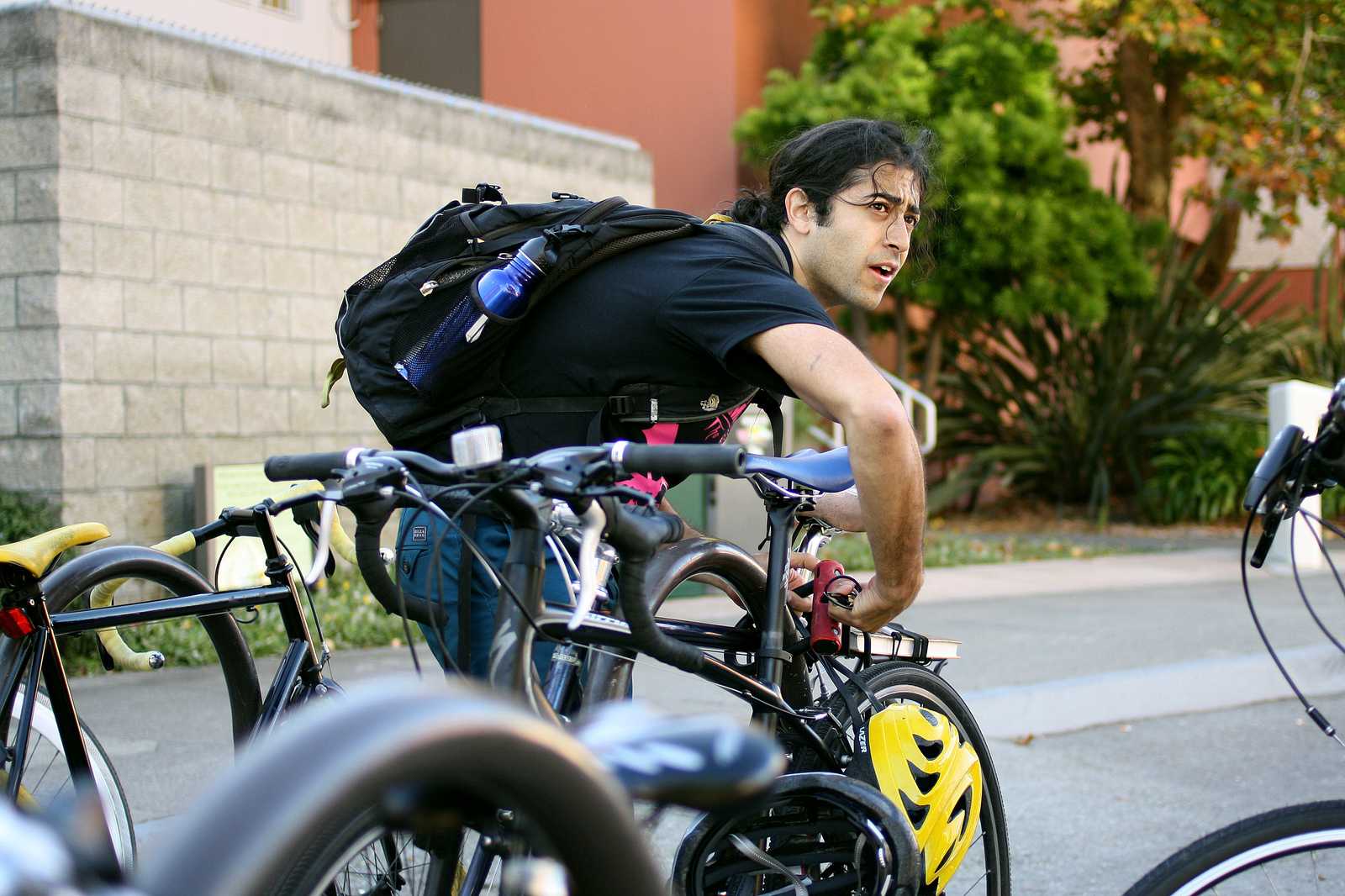 Last Tuesday, the San Francisco Board of Supervisors passed a resolution that will attempt to cut bike thefts in half over the next five years through voluntary bike registration and quicker responses to reports of stolen bicycles, after the nonprofit, San Francisco Safety Awareness for Everyone or SF SAFE, proposed the plan to combat the rise of stolen bikes in the city.
Biking in San Francisco has increased by 75 percent since 2000 and bike thefts have increased at nearly the same rate. In 2012 there were 4,085 bike thefts, approximately 3 times that of smartphone thefts, costing San Franciscans more than $4.6 million in stolen property, according to a statement released by the District 1 last month.
At SF State, University police reported at least 36 stolen bikes between August 2012 and August 2013, according to Reggie Parson, deputy chief of the University Police Department.
SF State senior Kyle Fiouzi, business major, had his bike stolen three weeks before finals week last semester from the bike racks outside of Thornton Hall at the University. Fiouzi reported his stolen bike within 3 hours to the University Police but was unable to track it down because he didn't have the vin number they needed to identify it.
"After I got out of class, the only thing I found on the rack was my lock and my front wheel but everything else was gone," Fiouszi said. "My two other friends had their bikes stolen on campus too and I think this issue needs a lot more attention and there isn't a lot being done about it"
The resolution proposes to reduce bike thefts by 50 percent by August 2018 through three new practices drafted by SF SAFE.
The three-step plan in the resolution is based on the complaints the nonprofit received through their neighborhood watch committee meetings, according to Morgan St. Claire, a public safety specialist at SF SAFE who became more passionate about the issue after her own bike was stolen.
The first step will establish a citywide voluntary bike registration system managed by SF SAFE. This system will record bike serial numbers and make tracking stolen bicycles and returning them to their rightful owners a more successful process.
"A lot of the stolen bikes that get recovered by the police don't get returned to their owners because they simply can't track them," said Peter Lauterborn, legislative aide for District 1 Supervisor Eric Mar.
The second part of the resolution urges the San Francisco Police Department to respond more quickly to reports of bike thefts. Currently, the response time to reports of stolen bikes vary within police stations and this resolution calls for a more unified approach in that area.
The final portion of the resolution asks the San Francisco Municipal Transportation Agency to increase secure bicycle parking facilities. There are currently 3,000 on-street bike racks to handle the 75,000 average daily bike trips and to remedy this problem, the city plans to add 1,000 new bike racks, a 22 percent increase in overall racks available for San Francisco's bikers.
"Like so many bicyclists, over the years, I've had so many bikes and pieces of bikes stolen in San Francisco," said David Chiu, president of the San Francisco Board of Supervisors and a regular bike rider.
Once the city enacts the resolution, later this year, SF State University Police Department will review it and determine what aspects of the resolution can be applied for the bike riding community on campus, according to Parson.
The UPD urges SF State riders to use the Bike Barn, a caged bike garage available for students located near Lot 6 at the University, or to secure bicycles with a reputable lock and secure or remove all quick-release items from the bicycle before parting with it.