Driver blacks out on Lake Merced Blvd, car overturned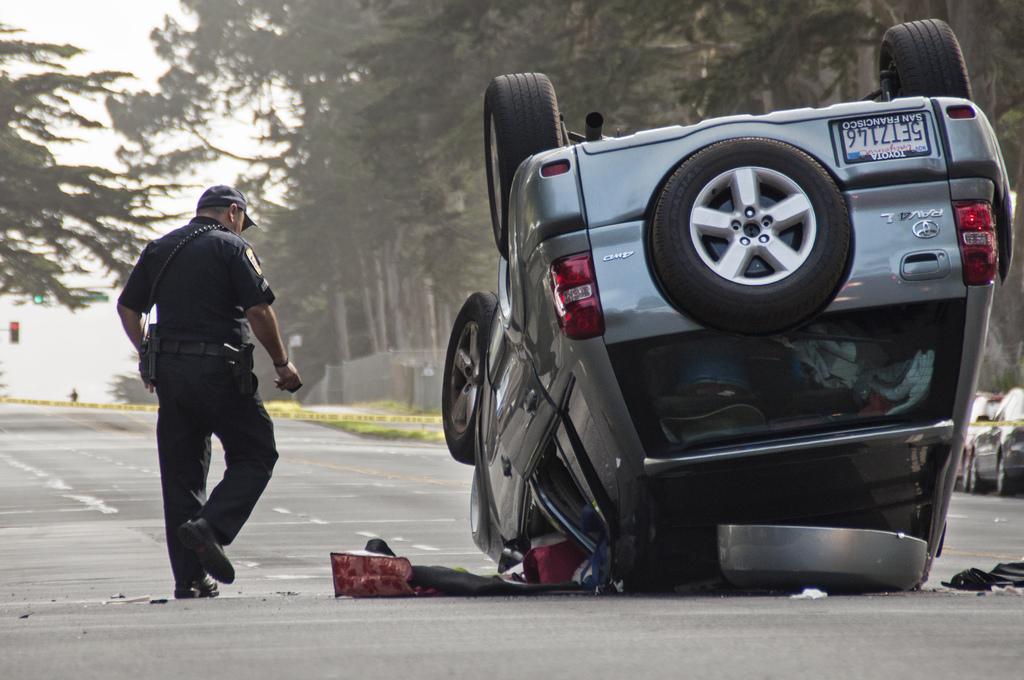 A police officer investigates the scene after a driver blacked out and flipped their car on Lake Merced Boulevard between Font Boulevard and Higuera Street around 2:30 p.m. Thursday, March 6. Photo by Jessica Christian / Xpress
Around 2:30 p.m. on Thursday, March 6, a motorist on Lake Merced Blvd. blacked out while driving, according to Corporal J.A. Mora of the San Francisco Police Department.
The Toyota Rav 4 flipped over onto its roof, but no other cars were seriously damaged.
The incident happened between Font Blvd. and Higuera St.. No other motorists were harmed and there were no road hazards, according to authorities.
The cause of the accident was the driver suffering from either a stroke or a seizure and was taken to San Francisco General Hospital, according to Mora.
No SF State students were involved.
A police officer tapes off a perimeter after a driver blacked out, clipped a parked car and crashed on Lake Merced Boulevard between Font Boulevard and Higuera Street around 2:30 p.m. Thursday, March 6. Photo by Jessica Christian / Xpress
SFPD officers investigate the scene after a driver blacked out and flipped their car on Lake Merced Boulevard between Font Boulevard and Higuera Street around 2:30 p.m. Thursday, March 6. Photo by Jessica Christian / Xpress
View Comments (2)