Murder trial of SF State student could begin this year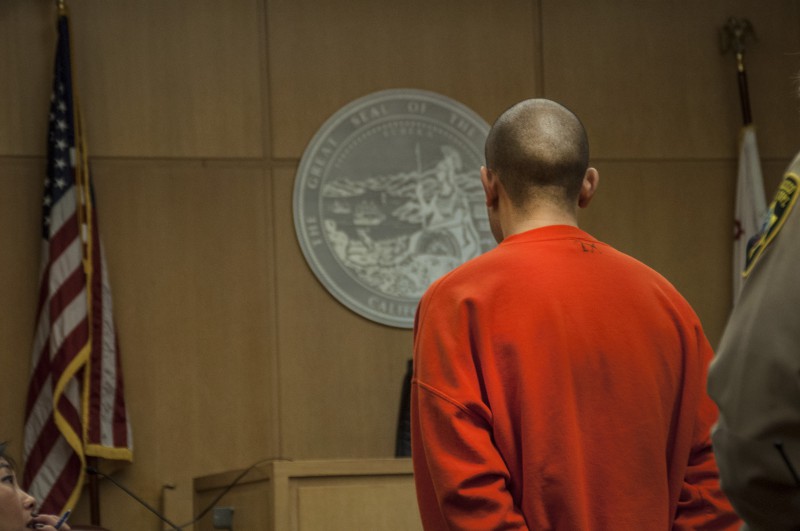 The trial of a San Francisco man charged with murdering an SF State student last September could begin by the end of this year, prosecutors said Thursday.
Nikhom Thephakaysone, 30, allegedly shot SF State sophomore Justin Valdez, 20, on Sept. 23, 2013, according to the San Francisco District Attorney's office.
A slender and inexpressive Thephakaysone appeared in an orange jumpsuit at a court hearing Thursday where arrangements for the trial inched closer to a court date.
"I'm looking forward to the evidence being heard and having a just decision rendered," said Public Defender Managing Attorney Bob Dunlap, who is representing Thephakaysone.
Surveillance footage shows Thephakaysone and Valdez both rode an eastbound M-Ocean View Muni train the night of the incident. Thephakaysone allegedly shot Valdez in the back as he was exiting the train at the corner of Randolph and Bright streets in Ingleside at about 9:50 p.m.
[HTML1]
According to Assistant District Attorney Scot Clark, additional footage showed Thephakaysone brandishing the weapon on the Muni train just before the shooting.
Police arrested Thephakaysone at his Ocean View District home on Sept.24 after the San Francisco Police Department released footage of him riding the train.
When police searched Thephakaysone's home they uncovered survival equipment, two assault weapons, and $20,000 cash.
At his arraignment last October, Thephakaysone pleaded not guilty to three felony counts including the murder of Valdez in addition to assault with a deadly weapon and possession of an illegal assault weapon.
Family and friends remembered Valdez as a joyful and caring person at a candlelight vigil held at SF State last September.
Valdez was also an advocate for sustainability. Since his freshman year, the Garden Grove native was involved in Eco Students, a student-run environmental organization at the University.
Although Thephakaysone was also a student at the University and had taken classes on and off since 2008, police say the two did not know each other.
A preliminary hearing for Thephakaysone will be set May 15. 
Leave a Comment